#5 Lesson From MPI's Hybrid Meeting Research
Gillian Broadhead, director of Learning Light Limited, says "Lots of e-learning projects fail because the people who develop them don't contact the learner."
That's the heart of the fifth and final lesson for you about planning and holding a successful hybrid event based on research from The Meeting Professionals International Foundation's hybrid event research, sponsored by Sonic Foundry - Design for experience.
According to Samuel J. Smith, one of the researchers on MPI's study, you have to think basic when you begin planning for a hybrid event. It's this simple – If you don't ask your audience what they need to get from your event you're going to have a failure on your hands.
Back in December we shared with you Sam's third tip – know what attendees and organizers want from an event - and this tip is along those same lines. Like Gillian said, talk to your attendees before your event begins and ask them what they expect. Design your event with the ultimate successful experience for your attendees in mind.
Joe Frascella, technical director for Swank Audio Visuals, was surveyed during the MPI research and suggested you "understand that to effectively implement a hybrid event that both the local live and the broadcast portions need to be produced in different ways."
You have face-to-face attendees that you're used to providing content for. You can control the audio, the lighting, etc. But you also have an online audience where you only control a few inches on their computer screens, and they're just one click away from doing anything else on the internet. Think carefully about how you're going to deliver content to that group.
Take Thrivent Financial for instance.
It had 1,000 face-to-face attendees for one of its conferences and a group of 2,500 candidates for an online audience. It targeted a segment of that online group and developed online content for those people that focused on their educational needs. Thrivent Financial understood who its audience was, how many there were and what their needs were – Marketing 101.
Thrivent created an entire virtual experience for their online attendees. It put the virtual studio where people spoke to the online crowd right in the general session. That way online folks could see people speaking directly to them and in the background they saw the onsite attendees walking around and networking as they waited for the sessions to begin. That created a true connection between the online and onsite audiences.
There were exclusive interviews for the online audience while the onsite attendees were on breaks. For example, online people listened to senior leadership talk about new programs and initiatives. That kept them watching and connected.
Thrivent made the online experience personal by sending them workbooks in advance so each online attendee could take notes. Online attendees were able to chat with subject matter experts, too.
For more valuable tips, watch this video from Sam. He visited Sonic Foundry here in Madison, Wis. recently to record what he learned from the MPI research.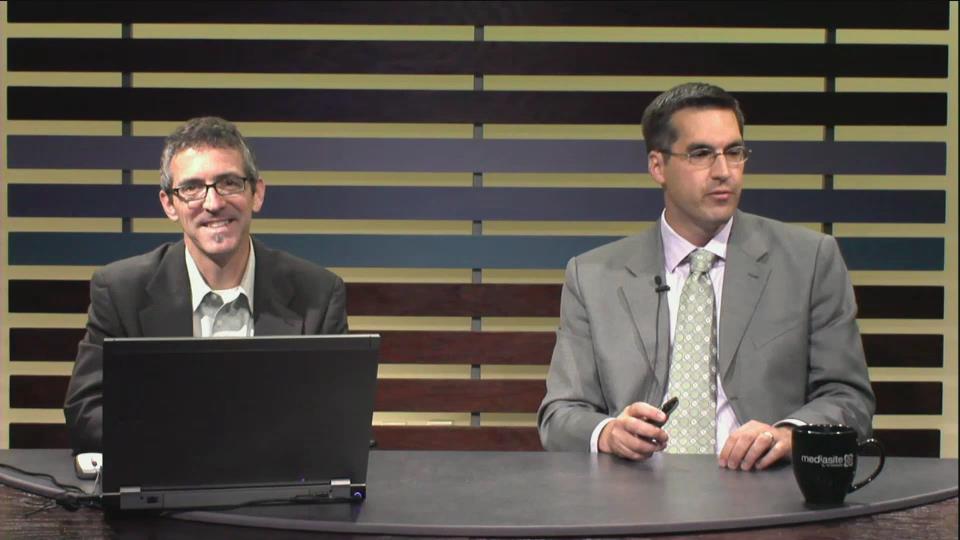 For the past several months we've been sharing short videos from Sam with hybrid event lessons. If you missed them, here's a recap of his first four tips with links to the videos:
You can watch Sam's entire free webinar "Insights from MPI's First Hybrid Meeting Research" at www.sonicfoundry.com/HybridResearchWebinar and download the MPI research at www.mpiweb.org/hybrid.